Monday, 23 September 2013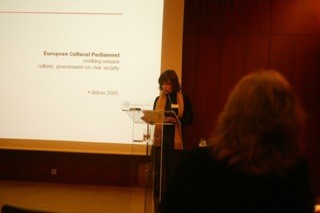 Just arrived but already departuring!
The annual meetings of the European Parliament's Culture, to which I belong, with great honor, will start tomorrow.
Will take place in Edinburgh (Scotland) until the September 26th, day on which I fly directly to Paris for the Fado Festival that lasts three days (27, 28 and 29 Sep), at Cirque d'Hiver.
Then follow directly to Monthey (Switzerland) where I sing on Sept 1st.
Of course I will keep you posted !
My regards!
publicado por Katia às 15:59